この記事は次の言語でも読めます: 日本語
Hi,
This is Jeff. This is the last episode of "What My Mom Said About Me Dating With A Wheelchair User."
There are several reasons for me to start writing this story – "What My Mom Said About Me Dating With A Wheelchair User." The first thought actually came up to my mind during this Chines New Year when I went home in Taiwan.
This year, unlike any other Chinese New Year, is the first time I went home as a married man. (Mizuki was in the U.S. doing her research or otherwise she would have been with me in Taiwan.) My mom said to me that she wants to buy Mizuki a gold necklace or a gold ring. I said "thank you but we do not need any gold necklaces nor rings." I did not understand why my mom likes gold and wants to give Mizuki gold until I later learned the reason.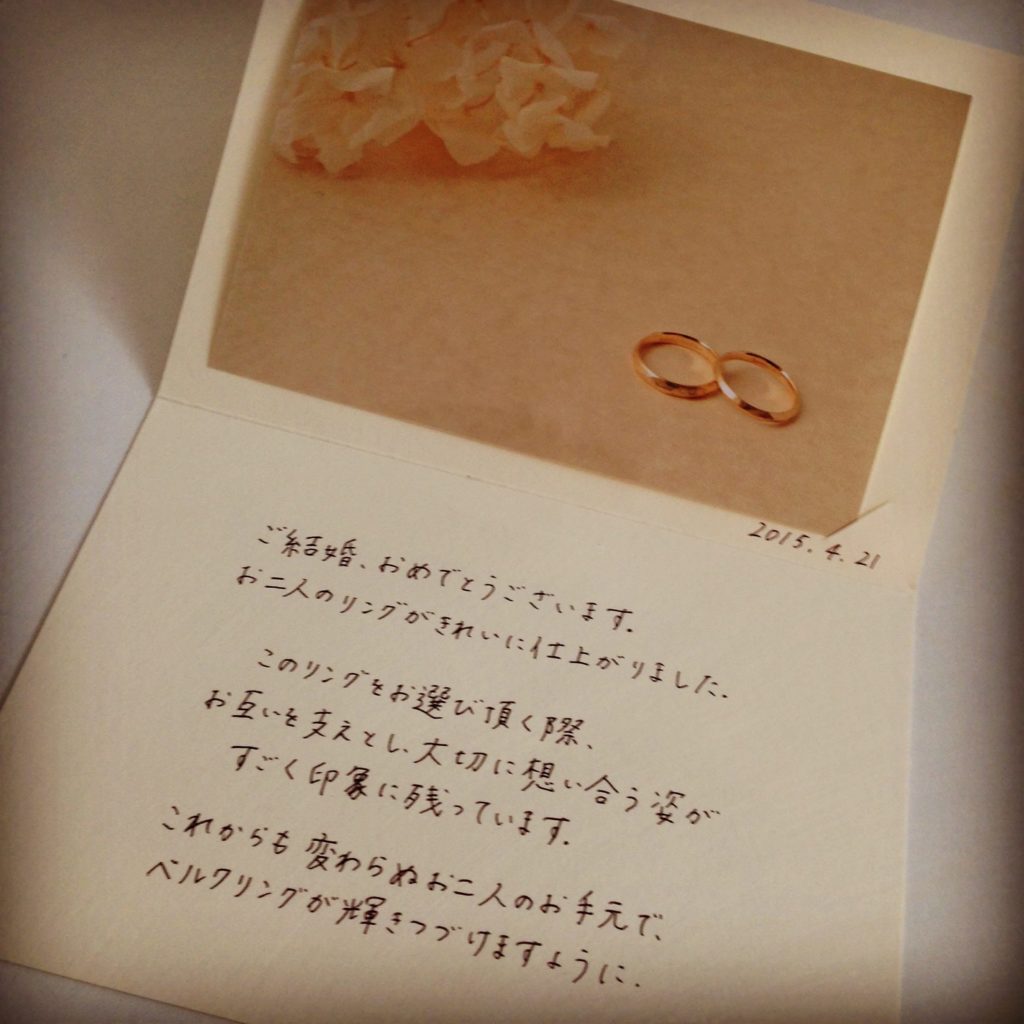 The very next day, there was a TV show where a group of elder Taiwanese actors and actresses talking about their stories with their children. They said that one of the pain brought by Chinese Civil War was hyperinflation of currency. In 1949, in order to end the hyperinflation of the old Taiwan Dollar, Bank of Taiwan issued New Taiwan Dollar (*1) to replace the old currency at a ratio of 40,000 old Taiwan Dollars to 1 New Taiwan Dollar. Because of this painful history, elder generations in Taiwan do not trust paper currency. Instead, they trust other valuable things, such as gold, that does not depreciate dramatically, supposedly. They also said that they commonly give gold necklaces to their children when their children are leaving home and starting a career in a different city or country. The purpose of the gold necklace is not for fashion purpose but for security purposes. They believe that when a war outbreaks, such as if China suddenly decides to take down Taiwan by force, paper money will again become worthless and a gold necklace is the last "survival tool" parents can give to their children who are away from home.
When my mom offers to buy a gold necklace to Mizuki, I think what it really means is that she sees Mizuki as her own child and would like to give Mizuki something that can be a practical help her when the time comes.
I was very much touched when I found out what a gold necklace actually means for my parents so I decided to write about this story.
During the Chinese New Year Holiday, I also asked my mom since when she started accepting the relationship of me and Mizuki. She said:
"It does not matter if I accept the relationship or not.

If you choose to take a path I do not think is good for you I would say no and ask you to think twice.

I did and you still choose to walk this path.

This is your life. You get to make your own decisions. If you are really sure you want to walk this path after careful consideration, I will then accept it."
At the moment, I realized that my mom guided me to consider the relationship with Mizuki very seriously by saying no at the first place. She loves me and Mizuki in her own way. Sometimes love seems to be lost in translation of generations but it surely exists.
Now we have a wonderful announcement! 
Last fall, we joined "Bari-Colle (Barrier-Free Collection) ", a fashion show organized by NHK TV Program – Baribara.
The fashon show will be re-broadcasted in the following dates. 
Part 1: Friday, June 24  0:00am-0:30pm NHK E-tele
Part 2: Sunday June 26  7:00pm-7:30pm NHK E-tele 
    Friday, July 1  0:00am-0:30am NHK E-tele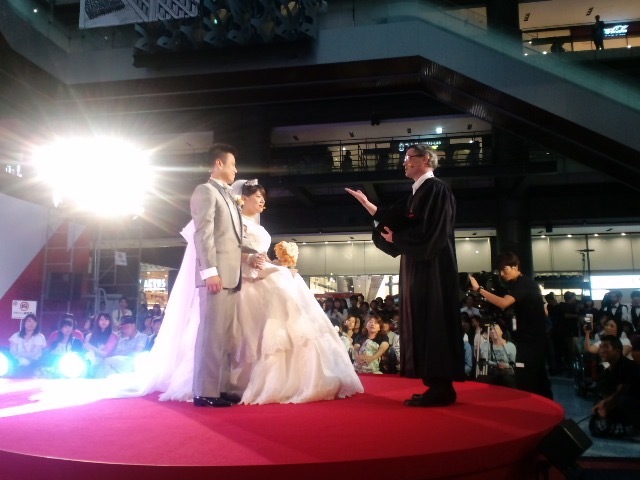 Our wedding is the very last show of part 2. (*2)
The wedding includes the surprise message from my parents to Mizuki. 
If you read the series of "What My Mom Said About Me Dating With A Wheelchair User " and watch it, you will be able to understand the background more. 
Don't miss it! 
References:
1. New Taiwan dollar from Wikipedia: https://en.wikipedia.org/wiki/New_Taiwan_dollar
2. Report of "Bari-Colle" last year.