この記事は次の言語でも読めます: 日本語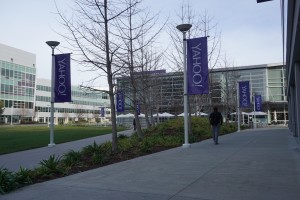 In Part 1, I shared a brief history of accessibility from Gary.
In part 2, I would like to focus on employment of people with disabilities, which is my research topic.
On Yahoo's Accessibility Team, there are 4 other employees besides Gary.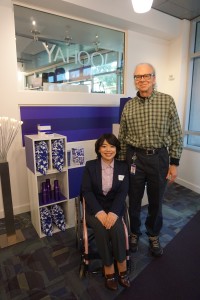 Gary said,  
"We have an individual with a disability on our Accessibility Team.

Because we want to do a good job of accessibility, it is very important to have a diverse team."
When I heard his words, I remembered the meeting I had at Google Japan last fall.
The diversity manager told me,
"Goole users are diverse. Men, women, elder people, children, people with disabilities etc.

Therefore employees in the company should be diverse, too, to make sure the services and products are accessible for all users."
I am so impressed how Google Japan views and values people with different background.
At Yahoo, I had the same feeling.
I was impressed because most of the companies in Japan which I contacted or had interviews with for a job treated me in completely opposite ways.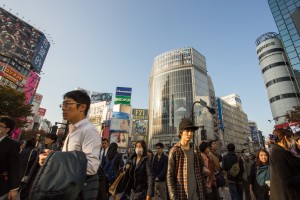 What matters to most of companies in Japan is the number of employees with disabilities required by National Labour Law, which mandates that they hire employees with disabilities to account for 2% of the total employees in a company if a company has more than 50 employees.
Those companies do not have high expectations on what people with disabilities can do.
Therefore, many companies open positions in only in few departments, usually human resource or administrative departments that are desk work with general tasks, for applicants with disabilities.
I will not complain if "ALL" people with disabilities love to work in those departments.
But it never happens because each person has different abilities and interests.
I have never been interested in working in human resources or in an administrative department either because I don't think I can maximize my skills and experiences in those jobs.
Therefore I have negotiated with many companies to give me a chance to work in other positions.
Most of the companies, however, gave me the exact same reaction:
"We are sorry, but we cannot offer that position to you because you are in wheelchair."
In the worse cases, some companies even offered me a position at their subsidiary sheltered office where the majority of the employees have a disability.
Well, I am not too proud of myself, but I have a degree from college in the US that many Japanese people don't.
I pursued higher education for a reason.
The way those companies view applicants with disabilities are completely unfair and outrageous.
These discriminations happened not 20 or 30 years ago but within the 6 years when I was working in Tokyo, one of the most developed cities in the world.
The equality of employment for people with disabilities needs to be improved in Japan.
At last, Gary mentioned the important points that many companies often overlook.
"Employment for people with disables is not simple. Even if a company could hire one easily, it might not work if the company doesn't see the value of people with disabilities as an employee and also as a part of their business target.

Progressive companies in hiring people with disabilities include persons with disabilities in their PR or marketing materials, not exclude them as a special group of people.

Also, those companies have a well developed human resource policy and see the skills and experiences of applicants, they don't focus on their disabilities.

Finally those companies have internal tools that are accessible to employees with disabilities.

If internal tools are not accessible, employees with disabilities are not going to be able to do their work.

And that would be a real barrier for them."
In Japan, most companies' first priority is getting the necessary number of employees with disabilities to meet the required quota of the law.
However, are those companies really ready to hire people with disabilities?
How about their PR and marketing materials?
HR policy?
Internal tools?
If the inside of those companies do not have proper environments, culture or business strategies to include people with disabilities, employees with disabilities will not have loyalty and will leave those companies sooner rather than later.
Eventually, those companies would need to keep struggling to find enough employees with disabilities.
Every year, Toyo Keizai Inc. releases the ranking of employment for people with disabilities.
However, it is ranked based on employed number of people with disabilities.
I want to know the quality-based ranking which is more important and meaningful.
And then we can finally see a ranking of "real" employment for people with disabilities.
I really want to see that.