この記事は次の言語でも読めます: 日本語
People tend to worry about the things they cannot see. A lot of people worry about the future that has not come and may never will. Those people includes me and, of course, my mom.
My mom has been very worried about my life with Mizuki, a moon rider (wheelchair user) in a foreign country, which is Japan. I understand that no matter how hard I try to convince her that I am doing just fine she will not listen. Since a picture wins a thousand words, I decided to show her more than just a picture. I brought her to Japan for a short tour.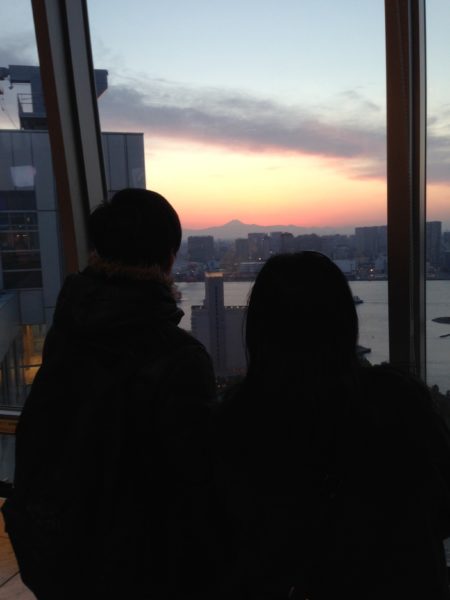 It was in February 2014, the last 4 days of Chinese New Year vacation, I show her and my brother around Tokyo. Before they come, I assume they had learned Japan is a very disciplined country and social pressure is very high from movies. Those movies shows one side of Japan. It is true that Japan is a very disciplined country and the social pressure is very high. However, the people here are extremely kind and generous, making this land a very nice place to live.
I showed them the small apartment I had lived at the time and explained what my daily routine is like. I also took them to famous sight-seeing places, such as Asakusa, Tokyo Skytree, Meiji Shrine and Odaiba. Through helping my mom exploring Japan, she gradually realized that my life here is not as difficult as she had assumed. (She probably thought that I needed to do all the house chores besides working full time 16 hours everyday and being mentally and physically abused by my employer.)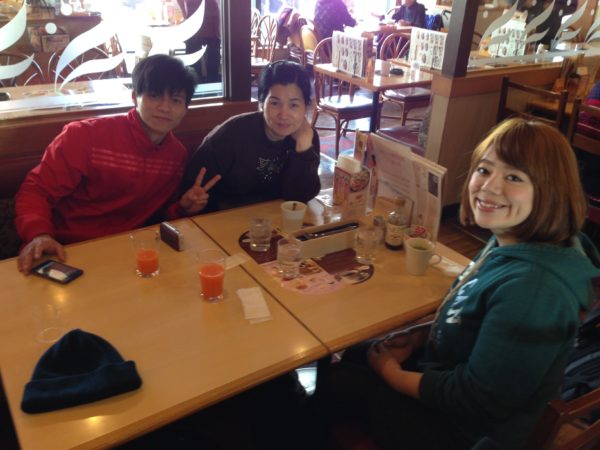 Mizuki, at the time, was very busy with her career. She could not take a short vacation and hang out with my family. She, however, managed to have breakfast with us one morning during the visit. I also explained to my mom what Mizuki was doing at the time. She was a corporate social responsibility strategist at the time. She was organizing corporate resources and use them to bring positive impact to the society also to the company she was working with. The concept of corporate social responsibility was very new to my mom so she was not able to really understand it well. However, after I gave her some examples, she started thinking Mizuki is a very talented and hardworking person.
Of course, things do not always go well. The cultural difference always has to get in the way when I think the relationship between my mom and Mizuki is going better. During the breakfast, my mom asked Mizuki if Mizuki and I were to purchase a house or an apartment in Japan, whose name will be used as the owner of the property? Mizuki was shocked because this is a personal question and I was stupid enough to translate every single words my mom said. The atmosphere was suddenly turned to a very embarrassing and awkward moment. I think I even lost part of the memory of the conversation. I could not recall detailed of the conversation. I could only recall that later that night when I go home by myself, Mizuki was very very mad and she was crying. She said that my mom was too rude to ask that question. She later told also me that what even hurt her more is that when we finished the breakfast and Mizuki left the restaurant, my mom did not even look at her nor say goodbye to her. It was as if my mom was ignoring her. However, that is not true. My mom is just very bad at dealing with people. My mom never sees me off every time when I leave Taiwan. She does not like to show her feelings in front of other people.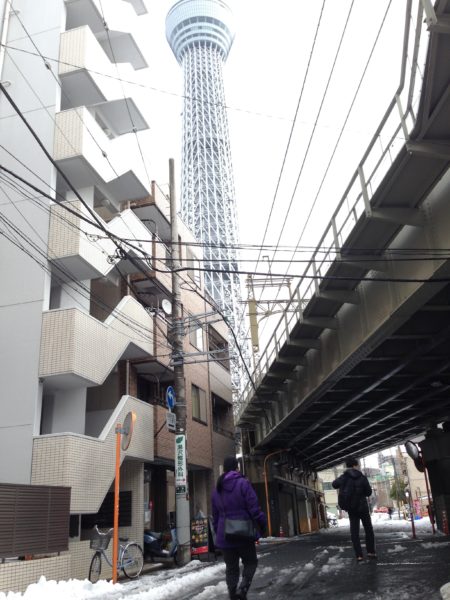 Although this trip may have hurt Mizuki, it helped my mom to understand more about me, Mizuki and Japan. I think it is the time she started letting me go and stopped pulling me back. She started telling my brother that she thinks the life style suits me and Mizuki more so I should live in Japan instead of coming back to Taiwan.
To be continued.